Find The Top Rated Coffee Machines
We test and compare the best coffee machines!
Top Rated Coffee Machines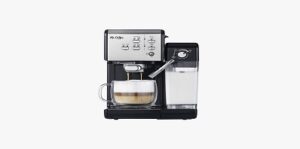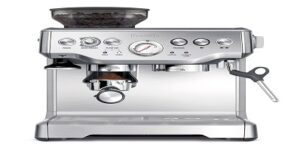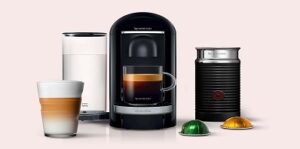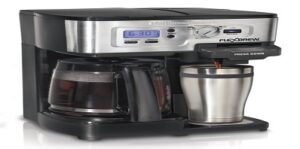 The Best Coffee Machines in 2021
Choosing the best coffee machine is tough. There are lots of options, and every brand claims to be the best one out there. We've narrowed things down to the top coffee machines for you, and indicated which is best for you.
What to Look For In A Coffee Maker?
You should always look for the brewing time, capacity and size that you need, features and settings that you want and always check if it comes with thermal or glass carafe. In terms of settings and features pick always a coffee maker that fits your needs such as program it with a timer or the control of the extraction process.
Should I Pick An Espresso Machine That Works With Pod/Capsules Or Coffee Beans?
You should choose the machine that best fits your lifestyle. Pod machines are more convenient but their shots are of poorer quality. They also have a negative environmental impact due to the extra waste created by the pods. Pod machines are usually cheaper than genuine espresso machines but the pods themselves are more expensive than buying beans. So over time, an espresso machine will pay for itself.
What Type Of Coffee Works Best With Espresso Machines?
Usually, espresso is brewed using medium or dark roasted beans, because they are less acidic and have the highest amount of natural oils. This gives the golden crema and chocolatey flavor profiles we often associate with espresso. But there's no reason you can't brew any beans you love using an espresso machine.
Why It's better Grinding Your Own Coffee?
The main advantage of grinding your own coffee at home is that freshly ground coffee tastes way better than pre-ground coffee. No matter what brewing style, a cup of coffee made from freshly ground beans will taste superior.
Are Single Serve Coffee Makers Worth It?
Whether or not single-serve coffee makers are worth buying depends on your preferences. If you like the convenience and are often always in a rush, this type of coffee maker is perfect for you. It brews fast, makes just enough coffee for your daily needs, and leaves no mess.
What Is The Difference Between Coffee And Espresso?
Regular coffee and espresso are both made with coffee beans, although you use a finer grind when making espresso.
It's the "brewing" process that is very different.
When you make coffee, whether manually or with a drip brewer, the hot water is poured, dripped or sprayed onto the ground coffee.
When making espresso you use an espresso machine. The water isn't dripped through the ground coffee, it is forced through under considerable pressure. The hot, pressurised water creates a very different reaction with the ground coffee and the result is a shot of espresso with a light crema on the top. This shot of espresso can be enjoyed on its own, or used as the base for a variety of drinks, including cappuccinos, lattes and Americanos.
Get our news and special offers first
This form is currently undergoing maintenance. Please try again later.
CoffeeBeaneries.com is a participant in the Amazon Services LLC Associates Program, an affiliate advertising program designed to provide a means for us to earn fees by linking to Amazon.com and affiliated sites. Read more